Best Dry Shampoo
Here comes the summer. The hair is sweaty, odoring, greasy and itchy. Washing hair everyday still can't help. The follicles is easy to stuffed with grease. The hair is smelly after sultry with tied hair or wearing safety helmet. Whole hair is like noodles, very gross. Even there is only bang greasy, the hair is still very ugly.
Other than washing hair everyday is tiredsome, during day time the dry shampoo can hold for a while. How to have dry shampoo to clean hair quickly and safely? Quick to clean simply, really cleans hair, keep hair safe and healthy. The main concerns are:
1 Uses Multiple Times
Faciano Dry Shampoo big bottle's actual container is very big, not the gas contained. It can be used 1.5 to 2 times more the same ml volume shampoo.
2 Can Carry Anytime, Not to Explode
Faciano doesn't contain air. It's plastic, not metal bottle. Of course it wouldn't explode.
3 Good to Bring Overseas and Custom Check
Faciano small bottle doesn't contain air. It's qualified for air security check, ready to bring overseas anytime.
4 No Residue
Becasue the ingredients has no powder. No residue to be clogged the follicles to stay at the scalp.
5 Good Smell to Cover Up Hair Odor
Faciano has natural" European herb essential oil" and " cypress essential oil", not artifical flavor. So it wouldn't get allergy. Essentail oil can nurture hair. The flavor is good for relaxing, anti-bacteria, comfort.....etc benefits. The most important is it can cover up a long time smell like homeless.
6 Stays for a Long Time
One day to use one time can stay for a whole day. Continuing to use for a whole month without washing hair still doesn't see the grease. Click testimony here.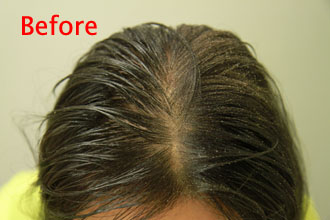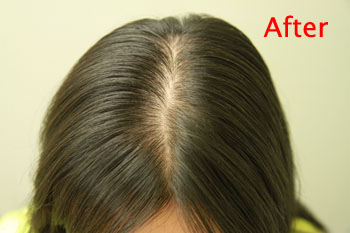 7 Nurtures and Cleans Hair with Scalp
Faciano has the following ingredients to make hair soft, scalp clean and healthy.
Propanediol: More moisture and water saving, no stimuation and low allergy. Ecocert qualified natural ingredients extration and eco friendly.
Organic Sambucus Nigra Flowers, Elderberry: Ecocert certificate.
House Chestnut
Glycyrrhiza
Caffeine
Sweet Grass Essential Oil
Cypress Essential Oil
Other Ingredients are:
Niacinamide, Yeast Extract, Vitamin B5, Zinc Gluconate,Panthenol,Biotin
Comprehensive Function--Deeply hydrates moisture, relieves scalp uncomfort, conditiones oil secretion, oil control, provides moisture and gloss, repaires hair, enhances hair shine, prevents scalp blocking, deeply cleans scalp, prevents too much sweat to cause odor, moisturizes fork and dry hair.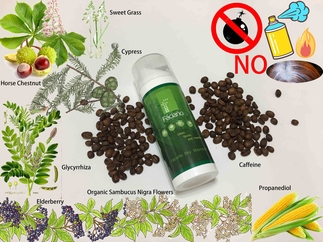 8 Safe Ingredients
Not to affect body and hair. The worst dry shampoo would even affect respiratory system. Faciano doesn't contain powder and air, so there won't be problem. 100% essential oil isn't artificial flavor, it contains European Ecocert ingredients.
Other Dry Shampoo Types
There are many dry shampoos on the market. Just analyze all kinds of dry shampoos now.
Dry Shampoo Spray
There are most brands. To use gas bottle to spray out powder to absorb the oil. This way is to shortly make hair look fluffy and oil gone. But the powder still stays on scalp, even the powder is brushed off or combed down, there is still residue to be clogged up follicles and more grease after using. For price, most expensive and most cheap ones are very variable with big ranges. Whatever brands to do comparison and pricing, some are used up quickly after few spray, some air in the bottle is easy to dissapear, and powder isagglomerates. The same result is follicles being clogged up and causes scalp sickness and inflammation. And then the air bottle causes explosion. Not easy to carry with in the check-in luggage.
Different flavor product usually is the artificial flavor that causes allergy, and then to make so many different flavors. Artificial flavor would create environmental hormone to disturb humen beings' hormone and estrogen, to cause malignant tumor.

Inverted Powder
To put powder directly on hair to absorb oil. Other than no explosion problem, powder would still stay on hair, and much dirtier after more using. Though there is short time fluffy. The flavor is same aritificial.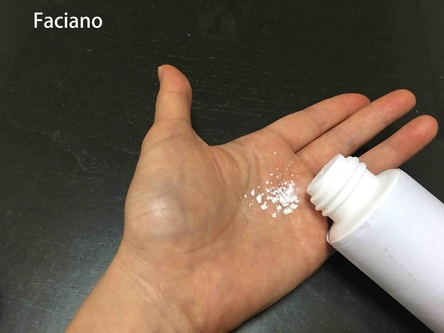 Water Dry Shampoo
Like some doctor says that dry shampoo has a lot of denatured alcohol, after using the hair gets clean. But for using long time the hair and scalp will be much drier. Watering dry shampoo is hard to dry, doesn't look like dry shampoo. There are some certain Japenese brands.

Bubble Dry Shampoo
Bubble means wetness. Mostly Japanese brands, probably because Japenese love cleanliness. Even dry shampoo, they like it to be wet to be clean. The same problem is wetting for a long time and not dry.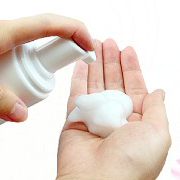 Towel Dry
Not easy to wipe clean. The ingredients are Interface active agent.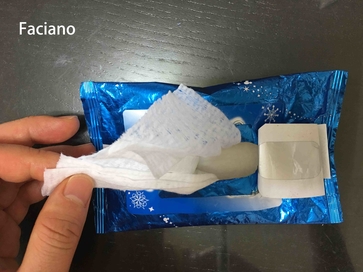 Shower Cap
This one is more like water wash. Need to heat up, wear up, and rub hair. It wastes a lot of time. After using the time are also good for you to hair wash instead. And you will need to dry the hair too. The ingredients are Interface active agent.